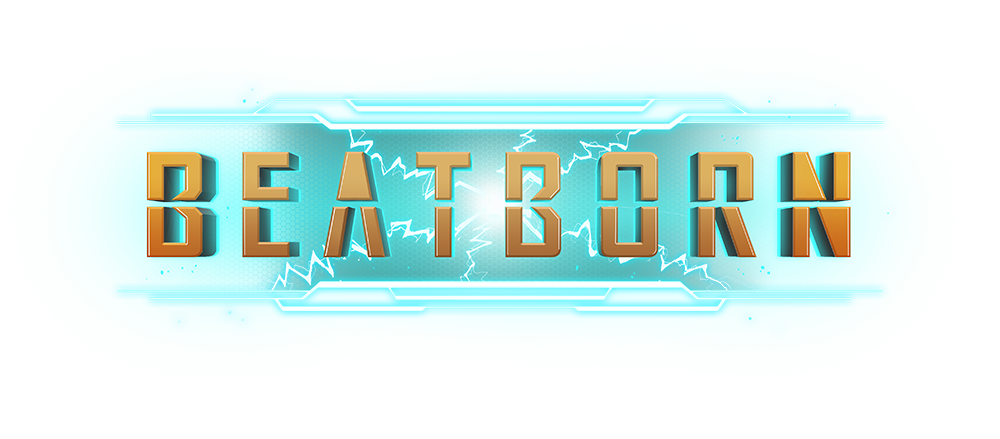 Beatborn
A downloadable game for Windows
GAME-PAD NEEDED!
Design: Jonas Petersson - Magnus Jakobsson - Alexander Kullman
Programming: Johan Andersson - Simon Larsson - Volodymyr Shabala
3D Art: Emil Rönnlund - David Dessantis - Hanna Stenow - Nemanja Zivic
2D Art: Nicolas Lennman - Maya Egnér
Made during 7 weeks in 2019 at Futuregames, Stockholm.
Take control of the last guardian of humanity and defend the Core, a sophisticated energy source powering the last megacity, against waves of robots intent on snuffing out human life.
Play well and score points depending on performance, accomplished players will make sure to grab a top rank on the Highscore!
Play in rhythm with the music to build sync power! This power is used to unleash devastating attacks designed to wipe out all robots in one fell swoop.
Fight against three different enemies:
Drone - A simple threat, focused mostly on damaging the core.
Shooter - Big and slow, this unit will focus solely on the core, unless provoked.
Hunter - Fast, aggressive and constantly on the hunt, this unit is a major threat.
Adapt your play style depending on the enemy, string together combos suited to the situation and enjoy an adaptive soundtrack that reacts to your actions!
Install instructions
GAME-PAD NEEDED! Download, unzip and open the application!
Comments
Log in with itch.io to leave a comment.
I PLAYED YOUR GAME HERE .......IM DRMIX :)
Thanks :D Missed your commentary though ;)
I recorded with face cam the first time and I noticed that I come out laggy in the footage and the game would glitch a bit. I'm sorry I couldn't fix that. If you develop any more projects like this please let me know. I really enjoy games that are music based. Also, keep up the amazing work.